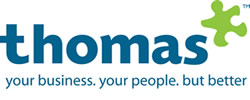 Thomas International provides people assessments which empower business leaders to transform the performance of their teams and individuals – and deliver an immediate impact on their organization.
Through Thomas assessments we help our clients recruit, retain, develop and manage their people. We'll give you insight into your staff – what motivates them, their core strengths and limitations, and their potential. And we'll add a high level of certainty to all your people-related decisions.
Thomas assessments are straightforward to understand and quick to use, with rapid results.
Thomas has been at the forefront of assessment innovation for 30 years. They provide assessments in 56 languages and have a presence in over 60 countries. Today they are working with 32,000 companies and 250,000 trained Thomas users worldwide.
Spanning the entire employee lifecycle, from recruiting and retaining staff, to developing and managing performance, Thomas assessments will give you a high level of certainty in all of your people decisions.

Discovering the professional work style

Online Recruitment Hub

Job Profiling

Assessing emotional expression & control

Building self knowledge from the outside in

Measuring ability and aptitude

Knowledge & skills assessment

Identify team strengths and gaps

Facilitating team analysis and forward planning

Facilitated personal assessment day

Self-awareness and modifying behavior

Discovering what good looks like and why
For more details visit www.thomasinternational.net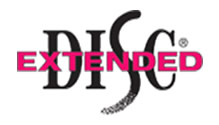 Extended DISC was founded in 1994 by Jukka Sappinen, an MBA from the Helsinki School of Economics who spent his early professional years consulting clients in the use of psychological tools. A profound understanding of the gap between existing tools and corporate needs enabled Jukka to develop what his clients were looking for: an instrument that combines a range of valuable analyses, forming a simple, unified system that can be used to generate understandable, integrated information on an individual, team, or entire organization.
One of the top three companies in the field today, Extended DISC International has spread to over 50 countries, with an annual growth rate of 20-50%. The Extended DISC® System has been translated into 55 languages and was used by over a million people in 2013.
Among many other benefits are…
Better hiring decisions
Reduces staff turnover
Higher productivity
Better utilization of individual strengths
Enhanced communication
Better sales results
More efficient team work
More effective organization
Better management decisions
Better business plans
Better business results!
Unique Features
Extended DISC measures emotions
More behavioral styles than in any other instrument
Extended DISC is difficult to cheat
More stable results than with any other instrument
Measures the individual both on unconscious AND conscious levels
Extended DISC not only assesses, but also helps the individual
Extended DISC text bank is significantly larger than competitors'
Extended DISC Reports are easy to obtain
Available in several languages
Extended DISC® Diamond
Extended DISC® Assessment System
How can Extended DISC® System add value to your services?
When developing a better understanding of how to improve the performance and effectiveness of individuals, teams and organizations, a thorough understanding of their natural behavior, communication and work styles will clearly be advantageous.
The Extended DISC® System provides that superior advantage. It gives your clients the understanding about their colleagues, teams and organization in a powerful yet understandable way, the way they'd never have believed possible.
Extended DISC is a complete platform for performance improvement programs for all organizational development issues, be it for employee management, team work and team building, leadership building or HR development matters.
Among the most popular applications for Extended DISC®:
Recruiting and Selection
Leadership Development
Organizational Development
Sales and Sales Management Training
Customer Service Training
Team Development
Coaching
Cross-Cultural Communication
Communication and Inter-personal Skills Training
Talent Management
For more details visit www.extendeddisc.in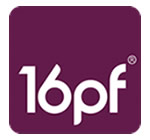 The 16PF assessment gives a complete picture by measuring personality in both the professional and personal spheres. Its accurate predictions of behaviour and potential provide businesses with an enlightened confidence that steers staff selection and individual development. This unique depth and breadth of insight, along with more than 60 years of research and application, has earned the 16PF international renown and respect.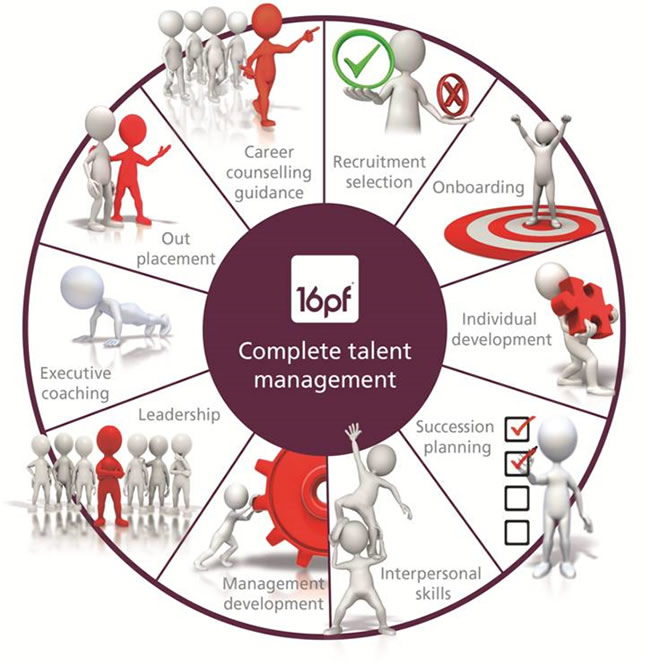 16PF key features
Helps reduce risk when recruiting, developing key players or making major development investments
Reveals 16 personality characteristics structured around the 'Big Five' widely accepted global factors of personality
Inspires confidence: over 2,700 published research articles support the 16PF's validity
Delivers objective, empirical measurement of personality traits that are known to accurately predict behaviour
Offers a range of comprehensive reports
Provides quick, convenient administration via online assessment
Communicates to a wide audience – available in over 20 languages, each individually researched and validated

Belbin Team Roles are used to identify people's behavioural strengths and weaknesses in the workplace. This information can be used to:
Build productive working relationships
Select and develop high-performing teams
Raise self-awareness and personal effectiveness
Build mutual trust and understanding
Aid recruitment processes
A team should be put together for a specific purpose. Each team member should be chosen to ensure that the correct balance of skill and behaviour is achieved.
This doesn't mean that you need nine individuals, each with one strong Team Role in each team. Each of us can play two or three Team Roles well, and should learn to adapt our behaviour to the needs of the of team's objective.