About our learning & development solutions
Our learning & development solutions have four essential ingredients which have resulted into repeat assignments with our clients, innumerable references and strong long term relations with our clients as well as our workshop participants.
We do thorough homework before taking up any assignment – Our team gathers in depth understanding of the requirement prior to the intervention through extensive research, pre program exercises, assessments, interactions and meetings.
Simple & practical – Instead of bombarding the trainees with complicated theoretical management models, our team believes in providing simple, practical and implementable solutions having their roots in researched & proven theories and real time industry experience.
We do not train, we facilitate learning – An individual is always found to have a higher level of ownership towards implementation of learning acquired through experience as compared to that from only listening, watching or reading. We thus facilitate an experiential process of learning through our interventions which makes the learning stick longer.
Strong support system for learning implementation guidance & tracking – Our proven methods to guide, track and measure progress and ROI enables us to add measurable value for our clients.
Our gamut of solutions
Personal effectiveness development programs
Although short duration programs they are highly result oriented being preceded by pre program assessments, exercises and interactions and followed up with a strong, tested support system for guidance in implementation of learning.
In depth Managerial skills, Leadership & Team development interventions
These are medium to long term interventions delivered by a team of facilitators with relevant experience to suit the intervention and organizational needs.
The interventions are custom built and consist of psychometric assessments, 360° feedback, assessment centre, series of experiential workshops & business simulation exercises, on the job assignments and projects, focus group discussions and individual coaching sessions. They may also include outbound team exercises as a part of the assessment centre or team building and leadership workshops.
Outbound interventions
We have a young and dynamic team of facilitators with a high energy and creativity quotient who conceptualize and deliver highly engaging simulation based outbound interventions. The interventions are led by experienced facilitators with a background in professional team sports.

These interventions, along with a high degree of fun element have a range of learning objectives weaved into its design depending upon the client requirements, leading the participants into:

Out of the box thinking.
Handling real time conflicts and disagreements.
Assessing one's own reactions during high pressure situations.
Developing strategies to succeed and making decisions accordingly.
Handling delegation & accountability and sustaining motivation within the team till the goal is accomplished.
Effective planning, role allocation and multi tasking.
Developing an attitude towards focus on cost control, profit maximization, superior quality and superior customer service.
Developing a sense of belongingness, cooperation and support within the team.
Building team synergy & bonding

Campus – Industry connect programs
We have strong associations with colleges across India and have a team of experts delivering focused campus to corporate transition workshops for pre final year and final year students.

Our experience of training and interacting with 20000+ college students clubbed with our extensive experience of training and consulting in industries has helped us in developing the expertise in designing and delivering focused campus to corporate transition programs based on specific requirements of industries.

We can design, develop and facilitate on campus training programs, internship programs ( which can help in making the selection process more fruitful) and in company induction programs.
Elearning & Blended Learning
Coming soon
Our Unique & highly impactful methodology of delivery based on the theory of "Constructivism"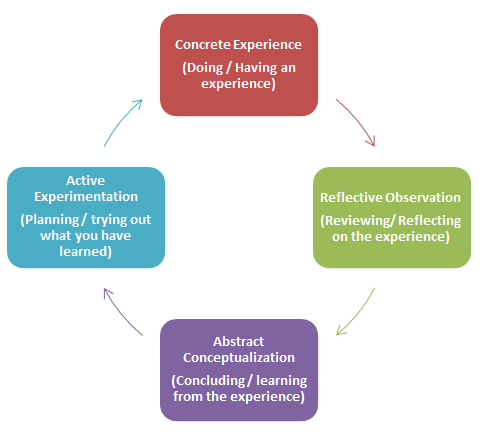 How this method works
The role of a constructivist trainer is very important. Instead of giving a lecture, the trainers in this theory function as facilitators whose role is to aid the program participants when it comes to their own understanding.
Our constructivist trainers/facilitators encourage participants to constantly assess how the activity is helping them gain understanding.
The constructivist trainer provides tools such as problem-solving and inquiry-based learning activities with which the participants test their ideas, draw conclusions and inferences, and pool and convey their learning in a collaborative environment.
Constructivism transforms the trainee from a passive recipient of information to an active participant in the learning process.
Some of the training topics addressed through our learning & development solutions
Click here to request for an outline & proposal
Managerial & interpersonal effectiveness
Handling teams
Delegation & accountability
Supervisory skills development
Leadership & Management Skills
Managing & leading change
Analytical thinking & decision making
Creative problem solving
Handling difficult communication
Negotiation skills
Transactional Analysis
Effective email and written communication
Handling conflicts
Managing diversity
Strategic leadership
Team building
Emotional Intelligence
Technical skills
Electrical for non electrical
Finance for Non Finance
ISO 9001,14000,18001,22000
Project Management Skills
Power Quality
Hazardeous Area Classification
Industrial Electrical safety
Earthing & Bonding
Arc Flash Hazards & its Mitigation (NFPA 70)
Analytical Ability Development (Quality Tools)
Engineering Drawing Reading
Productivity
Productivity & Time management
Goal setting & action planning
Meetings management
Advanced MS Excel, MS Office & MS PowerPoint
Coping with stress
Root Cause Analysis
Customer service & customer focus
Professional selling skills
Kaizen, 5S, JIT, TQM, Quality Circles etc.
Personal Development
Image building & personality development
Professional etiquette
Business English Communication
Advanced Presentation skills
Effective Communication
Presentation skills
Positive attitude
Train the Trainer
Campus to Corporate Transition